Regular price
£39.00 GBP
Sale price
£39.00 GBP
Unit price
per
Offer
Sold out
Natural Attar from Attar Mohd. Ayub & Co. (Mumbai)
From the highly regarded traditional attar specialist, Attar Mohd. Ayub Co. - based in the global hub of traditional perfumery - allthatsscents are excited to bring to you one of their most popular, well received and favourably reviewed blends.
Attar Description:
'Mukhallat Ahud' is an oriental attar blend boasting an exotic line-up of quality ingredients including hindi oud, sambac jasmine, rose and saffron. A blend known for being highly appealing within the attar community. 
This mukhallat is deep, giving a smoky/woody lift embodied in sweet delight. The oud is noticeable right from the outset. Those averse to the barnyardy note certain hindi ouds are known to display may well be in for a pleasant surprise. As the oud in this blend works magically with the other ingredients, manifesting as classic leathery and tobacco nuances.
The royal aroma, in parallel, gives away a sweet ambery touch accompanied with smooth musky and incensy notes.
Availability & Packaging:
Introducing as a small batch hence limited bottles available.
Each bottle (3ml) is presented in a unique and enchanting packaging, as show in the picture.
Note to customer:
Colour of the case may vary from one shown in the picture.
Sample available:
You are welcome to try the
sample
of this attar before buying the full bottle.
Share
View full details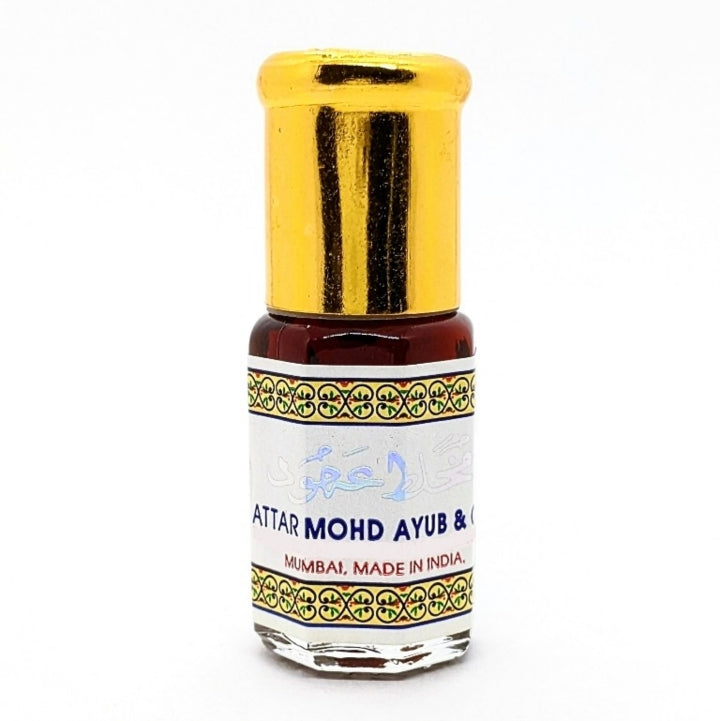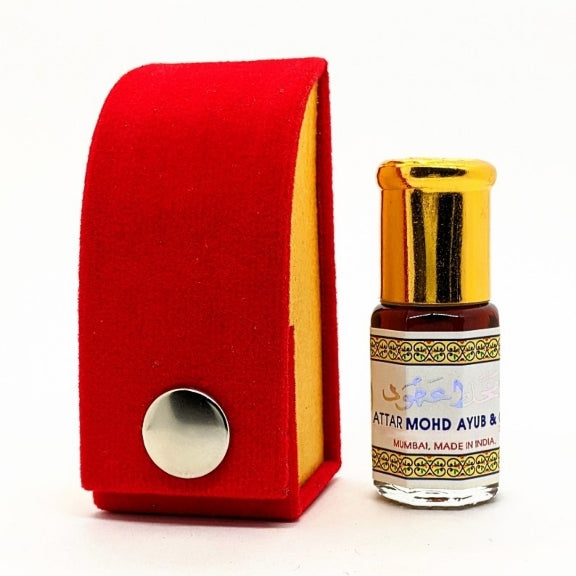 Very Unique Mukhallar
Floral and Oud combo. Hindi oud can be detected from the beginning,not very skanky, subtle and enjoyable for beginners.
Thank you Usama for sharing your feedback! Glad to know you are enjoying the sought after natural attar from Attar Mohd. Ayub & Co.!
Great item, promptly posted- thanks!
Great item, promptly posted- thanks!
Thank you for your feedback! Glad to know you are enjoying the Mukhallat Ahud attar!